Special Educational Rights
Why do we call Special Educational Needs, Special Educational Rights?
Make every moment count… for every child!
Our vision for Norbury Manor Primary School is to provide a warm, caring and stimulating environment, which encourages positive values and celebrates diversity and excellence.
We aim to make a difference to every child, regardless of any barriers to learning they may face.
We want to instil a life-long love of learning in every member of the school community. Our aim is that all pupils will have the skills necessary to become well rounded, interesting people who can make a difference to others in their lives.
We appreciate that some of our children require different and/ or additional provision to support them on their path to achieving the best they can and becoming independent learners. We are committed to ensuring that this provision is the best it can be and that the child's individual needs are paramount.
We recognise the vital role of parents/carers in the identification, assessment and response to their child's special educational needs. We work in partnership with parents valuing their views and contributions and keeping them fully involved in their child's education.
At Norbury Manor Primary School we are committed to equality of opportunity irrespective of race, gender, social class, status religion, language, culture or disability and will actively support initiatives which maximise the achievement of all.
Children with SEND have learning difficulties and/or physical disabilities which make it harder for them to learn than most children of the same age. They will need extra support or different help, e.g. modified tasks, additional equipment, extra time or breaks informal assessments.
Schools and other agencies can help most children overcome their difficulties relatively quickly and easily. However, a few children will need extra help for some or all of their time in school.
This means that they may have difficulty with:
| | | |
| --- | --- | --- |
| Some or all of the work in school | Reading, writing or mathematics | Understanding information |
| Expressing themselves | Understanding others | Organizing themselves |
| Sensory perception or physical mobility | Managing their behaviour | Making friends or relating to adults |
There are 4 areas of need as defined in the SEN Code of Practice 2014 and children can have needs in one or more of these areas:
Communication and interaction
Cognition and Learning
Social, emotional and mental health
Sensory and/ or physical needs
The Role of the SENCO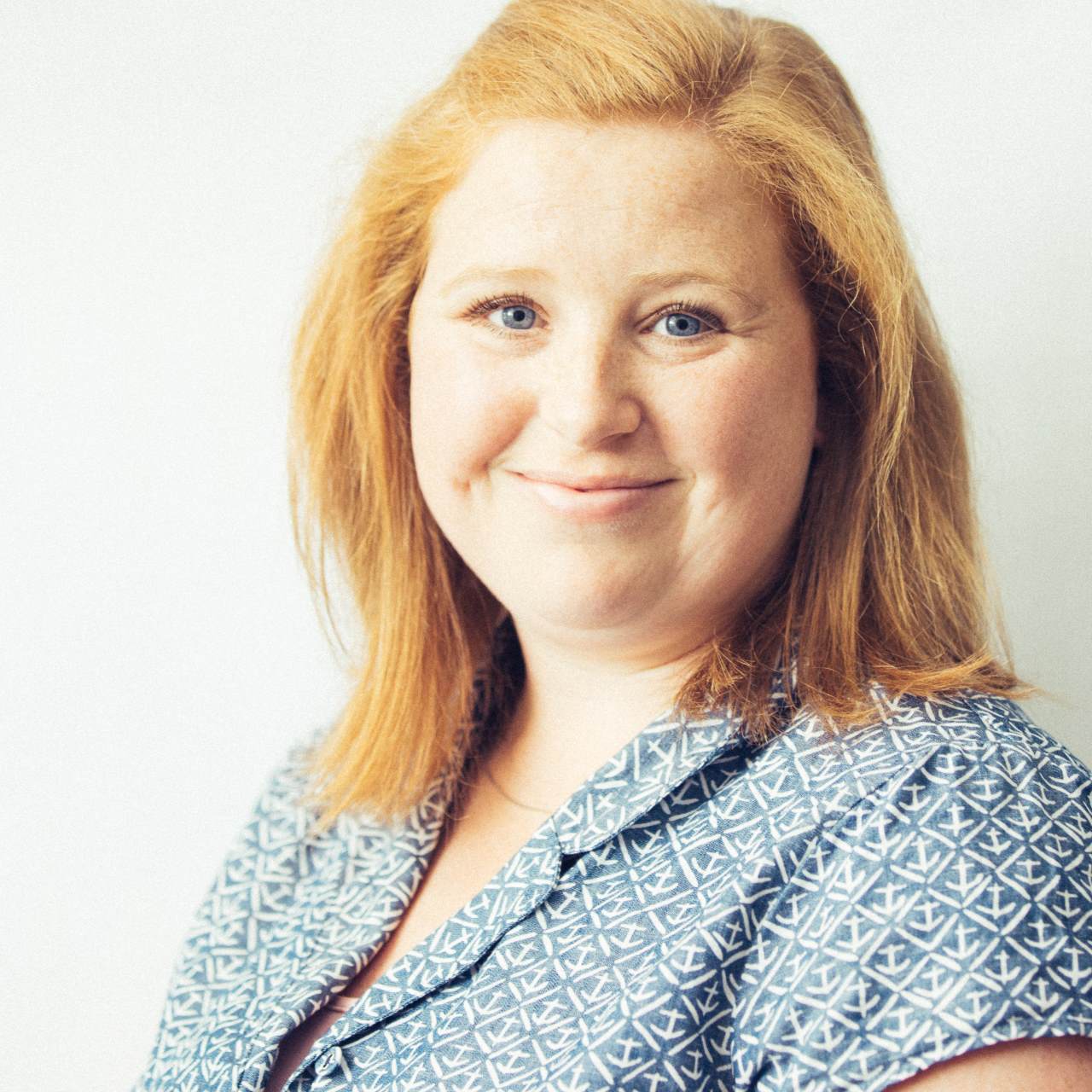 The SENCO is Laura Morton
She will:
Work with the headteacher and SER governor to determine the strategic development of the SER policy and provision in the school
Have day-to-day responsibility for the operation of this SER policy and the co-ordination of specific provision made to support individual pupils with SER, including those who have EHC plans
Provide professional guidance to colleagues and work with staff, parents and other agencies to ensure that pupils with SER receive appropriate support and high-quality teaching

Advise on the graduated approach to providing SER support
Advise on the deployment of the school's delegated budget and other resources to meet pupils' needs effectively
Be the point of contact for external agencies, especially the local authority and its support services
Liaise with potential next providers of education to ensure pupils and their parents are informed about options and a smooth transition is planned
Work with the headteacher and governing board to ensure that the school meets its responsibilities under the Equality Act 2010 with regard to reasonable adjustments and access arrangements
Ensure the school keeps the records of all pupils with SER up to date
To contact the SENCO you can either email enquiries@nmp.croydon.sch.uk or complete the form below.
Identifying pupils with Special Educational Rights
The school's particular arrangements for assessing and identifying pupils as having SEN also form a part of our published Local offer.
The four areas identified within the SEN Code of Practice 2014 (p86) are
Communication and interaction
Cognition and Learning
Social, Emotional and Mental Health Difficulties
Sensory and /or Physical needs
These areas exemplify the range of need for which the school is able to identify and provide support from within the school's provision.
We recognise the importance of early identification and aim to ensure that robust measures are in place to highlight children who are falling behind or who are facing difficulties with any aspect of learning or social development at the earliest opportunity.
This process of early identification is supported by:
Review of skills and attainment when pupils join the school, taking into account information from any previous settings or agencies as appropriate.
Termly tracking of all pupils to monitor rates of progress and attainment
Concerns raised directly by parents or other agencies
Observations
Assessments
We will assess each pupil's current skills and levels of attainment on entry, which will build on previous settings and Key Stages, where appropriate. Class teachers will make regular assessments of progress for all pupils and identify those whose progress:
Is significantly slower than that of their peers starting from the same baseline
Fails to match or better the child's previous rate of progress
Fails to close the attainment gap between the child and their peers
Widens the attainment gap
This may include progress in areas other than attainment, for example, social needs.
Slow progress and low attainment will not automatically mean a pupil is recorded as having SER.
When deciding whether a special educational provision is required, we will start with the desired outcomes, including the expected progress and attainment, and the views and the wishes of the pupil and their parents. We will use this to determine the support that is needed and whether we can provide it by adapting our core offer, or whether something different or additional is needed.
In determining whether a pupil may have SERD, consideration will also be given to other factors which may be affecting achievement including;
Attendance and punctuality
Health and welfare
English as an additional language (EAL)
Family circumstances
Economic disadvantage
EAL children who are not achieving at expected levels are not added to the SER List until they have been in school and exposed to English for more than two years and there are other signs indicating that there is an SER need.
The school acknowledges that consideration of these factors will be particularly important when a child is displaying challenging behaviour or becoming isolated and withdrawn. Such behaviours can often mask an unmet need and further assessments will be undertaken to determine any underlying factors affecting behaviour which may not be SER.
Before deciding that a pupil requires additional SERD support the SENCO and class teacher will review current arrangements to meet the child's needs within daily class teaching and consider any further modifications and adaptations that should be put in place to support good progress. These will be evidenced through the provision map.
How we involve Pupils and Parents
We will have an early discussion with the pupil and their parents when identifying whether they need special educational provision. These conversations will make sure that:
Everyone develops a good understanding of the pupil's areas of strength and difficulty
We take into account the parents' concerns
Everyone understands the agreed outcomes sought for the child
Everyone is clear on what the next steps are
Notes of these early discussions will be added to the pupil's record and given to their parents. We will formally notify parents when it is decided that a pupil will receive SER support.
How Parents can raise their concerns about their child's progress
He/she is responsible for:
Adapting and refining lessons and learning activities to respond to the strengths and needs of all pupils

Checking on the progress of your child and identifying, planning and delivery of

any additional support

required to support progress within everyday teaching
If it has been agreed that a child requires additional SER support the class teacher will also contribute and oversee the delivery of personalised learning plans.
Depending on the outcomes of these discussions you may have a follow-up meeting with the SENCO. Or If you are not happy that the concerns are being managed and that your child is still not making progress you should speak
You can speak to Laura Morton or email sen@nmp.croydon.sch.uk
If you are still not happy you can speak to the Headteacher.
What is the Graduated Approach?
Meeting the Needs of Pupils with Medical Conditions
In compliance with revised statutory guidance, arrangements are in place to ensure that any pupil with a medical condition is able, as far as possible, to participate in all aspects of school life and achieve their academic potential.
These arrangements are set out in an Individual Health Care Plans (IHC).
The IHC plans will detail the type and nature of support that will be available. The plans will be:
Produced through collaboration with parents, pupil as appropriate, and health professionals.

Shared with all relevant staff
Reviewed at least termly or sooner to reflect changing needs and support
Where a pupil with a medical condition also has a disability or SEN the IHC plan will be closely linked to educational special provision so that there is a coordinated approach.
Staff who have a responsibility to support a pupil with medical needs, including the administration and supervision of medication, will receive appropriate, on-going training and support so that they are competent and confident about their duties.
What is a Special Needs Assessment Profile (SNAP) Report?
The school uses the Special Needs Assessment Profile (SNAP) which is an online assessment tool which enables us to identify likely special educational needs (SENs)/specific learning difficulties (SNAP-SpLD).
A SNAP assessment is made up of:
A letter to parents/carers to involve them in the process and request their consent

Pupil Assessment Questionnaire

Information from the Family Questionnaire/At Home Questionnaire
What I Feel Questionnaire

Pupil's Voice Record: What's Important to Me?
A SNAP School Report includes:
An overview of the specific weakness/strength

All the interventions selected associated with that strand of need identified (some of the interventions will include web links to additional websites)

Information about how else your child can be helped in the classroom

Useful websites

Further reading
The SNAP Home Report includes:
An overview of the specific weakness/strength

Information for the parent(s)/carer(s) about how this weakness/strength will affect the pupil
A summary of the interventions selected to help the pupil

Information about what parents/carers can do to help the pupil at home

Activities to try at home

Useful websites and resources
The information from the conversations, questionnaires and assessments provide the information in the SNAP reports. Staff who work with the child regularly will also be involved in termly reviews when new targets are set. The advice from external professionals will be included in the SNAP reports where appropriate. SNAP profiles will be shared electronically via the secure SNAP online tool with all staff who work with your child. This is an important method for information sharing and supporting your child effectively.
Admission Arrangements for Pupils with SER
The school's admission arrangements are set out in the school prospectus and make it clear that the school will not discriminate or disadvantage pupils with SEND.
The Code of Practice requires a school to admit all pupils who have an Education Health and Care Plan where it is has been requested by parents like their school preference and named by the Local Authority (LA).
The LA must comply with this request and name the school in the EHC plan unless:
it would be unsuitable for the age, ability, aptitude or SEN of

the child

or

The attendance of the inclusion of the child would be incompatible with the efficient education of others at the school or the efficient use of resources.
The LA will work closely with the school so that any decisions on placement for a pupil with an Education Health and Care Plan reflect the individual circumstances of each child and the school. This will include guidance on making any reasonable adjustments and signposting to training and guidance available, including support from the Croydon Special schools.
The SENCO in collaboration with parents and other key agencies will ensure appropriate provision is in place to support pupils with SEN entering the school.
Transition Arrangements
For pupils joining the school in our Reception/Nursery classes, the SENCO will seek information about the nature and level of needs for pupils identified with SERD and the provision that has already been offered to overcome these barriers.
Where there is a high level of need this may involve visits to pre-school settings and information sharing meetings with the child's family and other key agencies supporting the child. This may involve setting up a detailed 'Transition Plan' which sets out clearly how the move will be managed. This is likely to be the case where the child has a Statement or EHC plan.
For pupils moving to secondary school or to a different school, the SENCO will make contact with the new school to share relevant information. As above, where the child has significant needs or has a Statement or Education Health and Care Plan, there will be a formal transition meeting when parents, pupils, representatives from the new school and other key professionals discuss and plan support required to ensure there is continuity in the range and level of support offered
School Policies and Croydon's Local Offer
To see our latest school Offer report and SEN policy please click on the link below
Special Educational Needs and Disability Policy
Accessibility Plan
The Croydon local offer for SEN can be found by clicking here.
To see the new SEN Code of Guidance 2014, please click here.
Locality SEND Support

Our school is part of an exciting initiative by Croydon Council to improve support for children with special needs or disabilities (SEND) who live in Croydon.
We are working with a cluster of local schools, who together have been given funding to provide early intervention and better targeted help to support children and young people with SEND. This will enable our special needs staff to work closely with our partner schools to quickly get the necessary support and help for pupils who are beginning to demonstrate that they have additional needs which cannot be met through our own school SEND resources.
This early help may be in the form of advice, school to school support, referral to specialist services, or additional resources. The support can be put in place rapidly without unnecessary delay. This is because our group of schools manage the funding between us so we can direct this to the most suitable children in an efficient targeted way. If, despite this rapid support it is thought that a child would still benefit from an Education and Health Care Plan the local group will work together to ensure that the application to assess is submitted promptly with all the relevant information including from outside professionals.
The initiative is called "Locality SEND Support" and will run throughout this academic year. We will of course monitor the outcomes closely and we will always involve parents and carers in any decisions made and review the support regularly. Presently the scheme is only for Croydon residents and will not impact on students who already have an Education & Health Care Plan or those in Enhanced Learning Provisions.
If you want to learn more about this scheme please contact our SENDCO or read the parent guide below.
Local SEND Support Information for Parents