Admissions
Click here to view our Virtual Tour
Nursery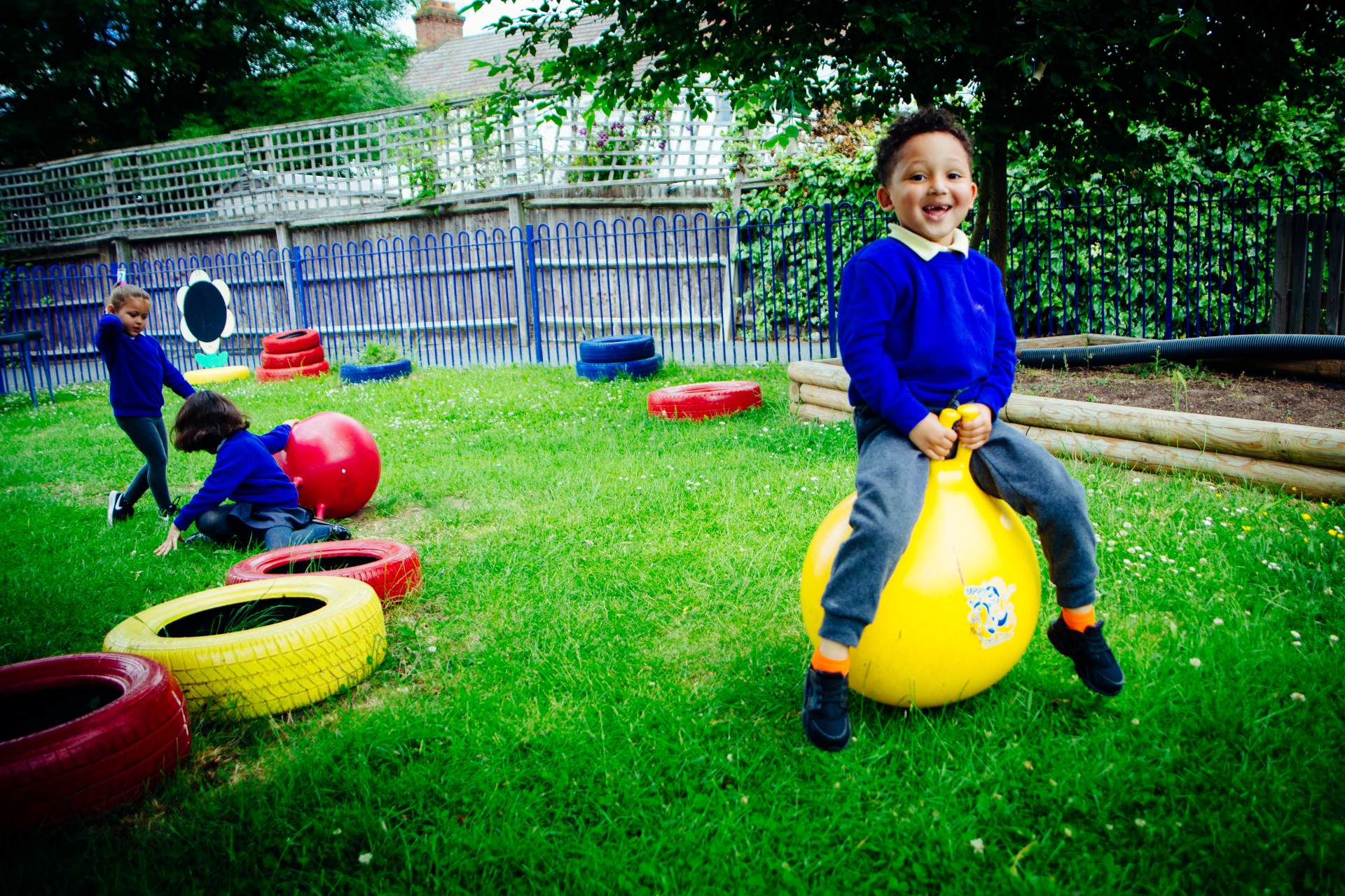 We manage our own Nursery Admissions in accordance with Croydon Councils admissions criteria (see Croydon School Admissions link below). We admit 52 Nursery children at the beginning of the Autumn Term once they have reached 4 years of age.
The Nursery day consists of 2 separate sessions – Morning from 8:50am to 11:50 am and Afternoon from 12.15 pm to 3.15pm, there are 26 children in each session which you can state a preference for one or other on your application form.
Nursery applications can be downloaded below or collected from the school office. Please complete the form and return it to the office. For all of our school admissions we ask to see your child's Birth Certificate and proof of home address. To arrange a tour please contact the school office on 0208 679 3835 or enquiries@nmp.croydon.sch.uk
To read about our Nursery offer please click here.
To complete the Nursery application form, please click below.
Nursery Application Form
Reception
The dates of the tours remaining this year are:
Wednesday 1st December 2021 at 9:15am.
Due to Covid 19 we are unable to organise school tours in the Autumn term.
Dear Parent
Application for a place at a Primary School in September 2021
Was your child born between 1 September 2016 and 31 August 2017? If so you MUST apply for a primary school place for them.
Apply now:
Visit www.croydon.gov.uk/admissions to be guided through the steps in the application process and to complete the online application form.
If you are familiar with the process and already have an eAdmissions account you can apply straightaway at www.eadmissions.org.uk
Application deadline: 15 January 2021
If your application is late it will not be considered until all applications received on time have been processed and your child would be unlikely to receive a place at one of your preferred schools. Help your child by being one of the nine out of ten parents who apply on time.
You will be able to view the outcome of your application online on 16 April 2021.
If you need help completing your online application, please email school.admissions@croydon.gov.uk and someone will contact you to talk you through the application process.
Answers to many common questions are available at:
https://www.croydon.gov.uk/education/schools-new/school-admissions/starting-primary-school
If you have any additional queries please contact School Admissions at school.admissions@croydon.gov.uk or by telephone on 020 8726 6400.
Yours sincerely,
Niora Amani
Admissions Manager – Coordinated Admissions (primary and secondary)
Nursery Transfer Primary School Admission Poster_2021.pdf
Admission
The local authority will no longer deliver Primary prospectuses and application forms to schools.
Norbury Manor Primary School is a 3 form entry mixed primary school admitting children from the age of 4 to 11. Our Reception pupil intake is 90 and these admissions are arranged by Croydon Council and allocations are made in accordance with the Local Authority criteria in the following order.
Looked after Children and previously Looked after Children
Siblings - Children applying who have a sibling currently attending the school.
Medical – children who may have serious medical reasons for needing to attend a particular school.
Distance – pupils living closest to the school.
* Please note that following consultation and in compliance with the School Admissions Code the varied arrangements for Norbury Manor Primary School will be displayed via the Croydon Council Admissions Webpages. The admission number is 60 .
For more information regarding Croydon admissions criteria see:
If your child was born between 1 September 2016 and 31 August 2017 you MUST apply by 15 January 2021 for a primary school place.
If you wish to make an application to our school please visit the the link below to apply for a place:
Alternatively you can request a paper application form by contacting Croydon Admissions at the Local Authority on 0208 726 6400. Once you have made your application you should receive confirmation via email with an application reference number. If you have made a paper application you should ensure that you receive a receipt from the help desk at Croydon Council.
Below is a video about eadmissions site registration
Below is a video about what to do if you have forgotten your eadmissions password and username
Appeals
To find out about the school admission appeals, please click HERE.
In-Year Admissions
Applications for a primary school place outside the normal admissions round are treated as 'in-year' admissions.
Please fill out the form below to apply for an 'in-year' place:
The in-year application form must be returned to:
The Schools Admissions Team, Department for Children, Families & Learning, Croydon Council, Bernard Weatherill House, 4th Floor (Zone G), 8 Mint Walk, Croydon, CR0 1EA.
Class Placements for Twins and Multiples
The current research does not provide good accounts of the effects of classroom separation on the development of twins. There is currently no clear evidence to support the belief that separation provides greater outcomes for individuality.
The document below provides guidance about how to decide whether twins should be in separate or the same class.
NMP Guidance for deciding on class placements for twins and multiples